PADI Coral First Aid Distinctive Specialist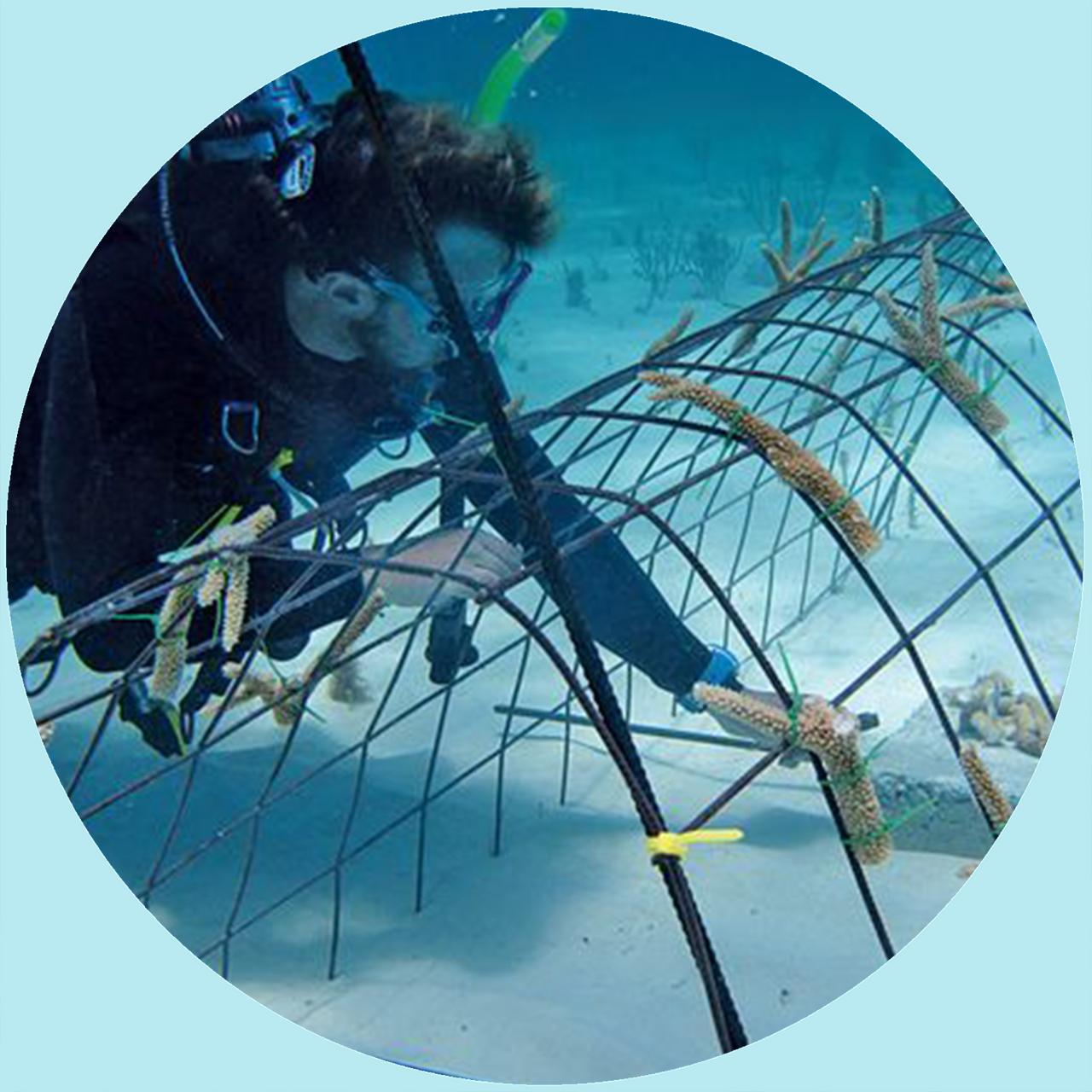 Duration: 3 Hours (approx.)
Location: Grand Anse Beach , St George's
Product code: PADICORALAIDSPEC
The PADI 'Coral First Aid Distinctive Specialty' Course is a 3-dive certification programme. The course is only taught in three countries in the Caribbean Region. Currently offered here at Eco Dive in Grenada, our sister shop Barbados Blue Watersports in Barbados, and at Blue Vision in Punta Cana, Dominican Republic.
The course gives student divers the opportunity to learn about coral growth and participate in the building of coral nurseries in Grenada. With 2 training sessions on-land and 3 open water (ocean) training dives; divers will go over coral basics, buoyancy skills, air bag usage, tying knots and setting up the 'A frame' nursery. Divers will have the opportunity to rescue damaged coral fragments and be shown how to handle them, and then how to measure, monitor and photograph the 'A frames' appropriately.
Some methods and procedures used during the distinctive specialty will include:
Wild and threatened colonies/fragments collected.
Coral Fragments are propagated in a nursery setting on metal A frames.
After 6-12 months corals are harvested and transported to natural reef
The new and larger fragments are out planted to denuded natural reefs
This distinctive specialty aims to reverse the loss of some of the most beautiful and ecologically beneficial branching corals in the region. PADI along with these dive centres are now training divers to establish Coral Nurseries around the world. The first step is to recover broken fragments of two specific corals. 'Acropora Cervicornis (aka Stag horn coral) and 'Acropora Palmata' (aka Elk horn coral).

* This specialty is on-request and and requires a minimum of 2 student divers, with 4 being optimal. Advanced booking is recommended.
WHAT's INCLUDED
Dive theory review and knowledge assessment

Gear fitting and equipment rental for the duration of the training course
3 open water (shore) training dive
PADI registration and certification card
Marine Park Fee, if applicable
PRE-REQUISITES

Student divers must have the PADI '(Junior) Open Water Diver' certification or higher.
Student divers must be age 15 years and over; and in good physical health.
A PADI 'Medical Statement' will be required to be completed for all student divers.
Special Notes
Eco Dive is part of the 100% AWARE programme meaning we donate to Project AWARE an international ocean charity to help support and protect the fight against ocean decline.