PADI Deep Diver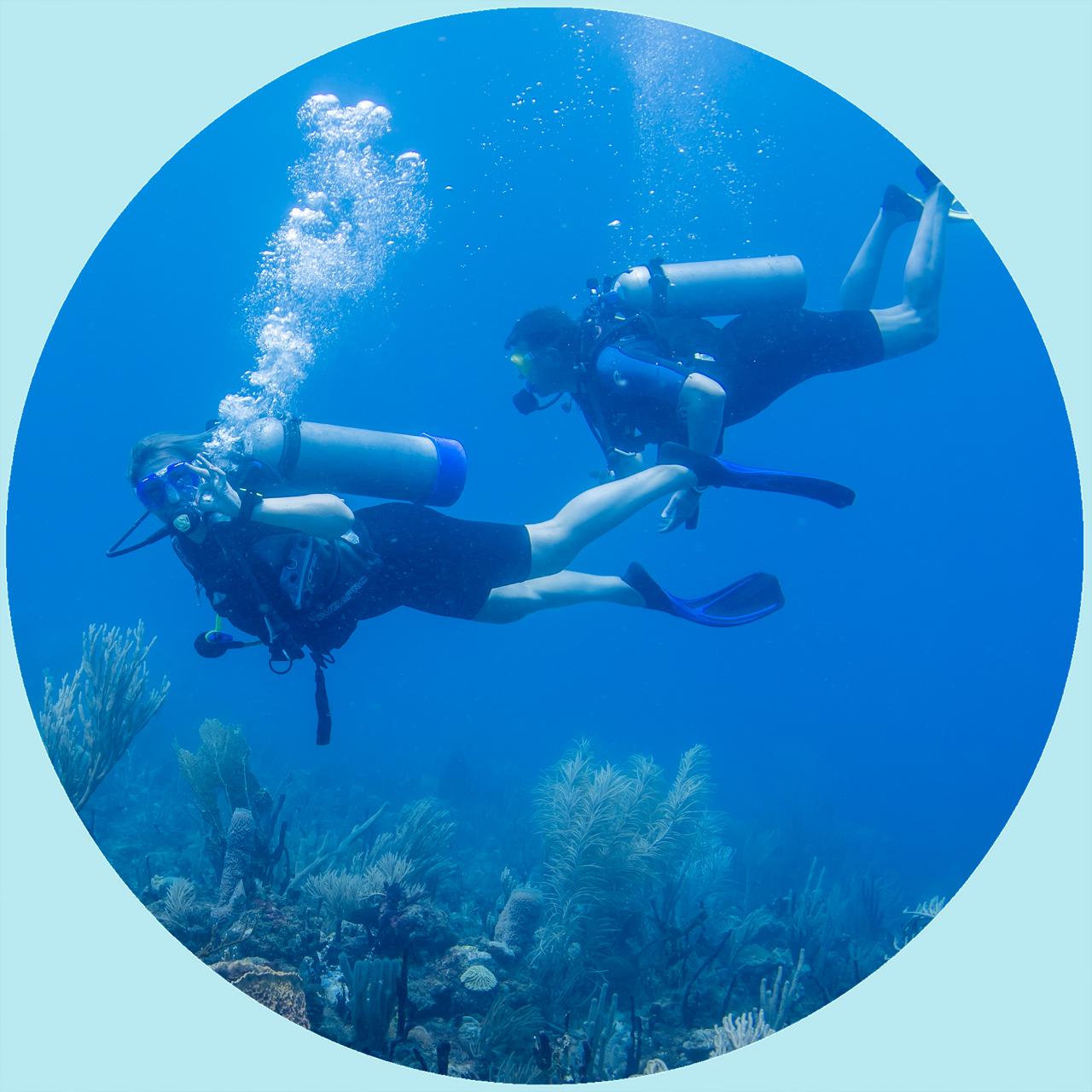 Duration: 3 Days (approx.)
Location: Grand Anse Beach , St George's
Product code: PADIDEEPSPEC
*** Please contact us at info@ecodivegrenada.com for
any booking queries ***

DESCRIPTION:
The PADI 'Deep Diver Specialty' Course is a 4-dive certification programme. In this course, divers will learn about specialized deep diving equipment, procedures for planning deep dives along with maintaining buddy contact and buoyancy control.
Additionally, through knowledge reviews and assessment training, divers will learn to manage their gas supply and special safety considerations around dealing with gas narcosis. This course is an exciting and exhilarating as dives learn to dive deeper and explore our reefs and wrecks that sit below 18m (60ft.). Divers will eventually be trained to dive to the PADI recreational limits of depths up to 40m (130 ft.). It is also another great step toward the PADI 'Master Scuba Diver' certification.
* Divers need to be up to date; diving in the last 12-months. If not, please let us know by email when you confirm your dive dates how long it has been since you were diving. If a 'Scuba Refresher' is needed, we can arrange this for you separately.
WHAT's INCLUDED:

Deep Diver manual
Dive theory review and knowledge assessment
Gear fitting and equipment rental for the duration of the training course
4 open water (ocean) training dives
PADI registration and certification card
Marine Park Fee, if applicable
PRE-REQUISITES:

Student divers must have the PADI 'Adventure Diver' certification or higher.
Student divers must be age 15 years and over; and in good physical health.
A PADI 'Medical Statement' will be required to be completed for all student divers.
Special Notes:
The first dive of this PADI Specialty Diver course may count as an adventure dive toward your PADI 'Advanced Open Water Diver' certification. Please ask us about this!