AWARE Dive Against Debris Specialist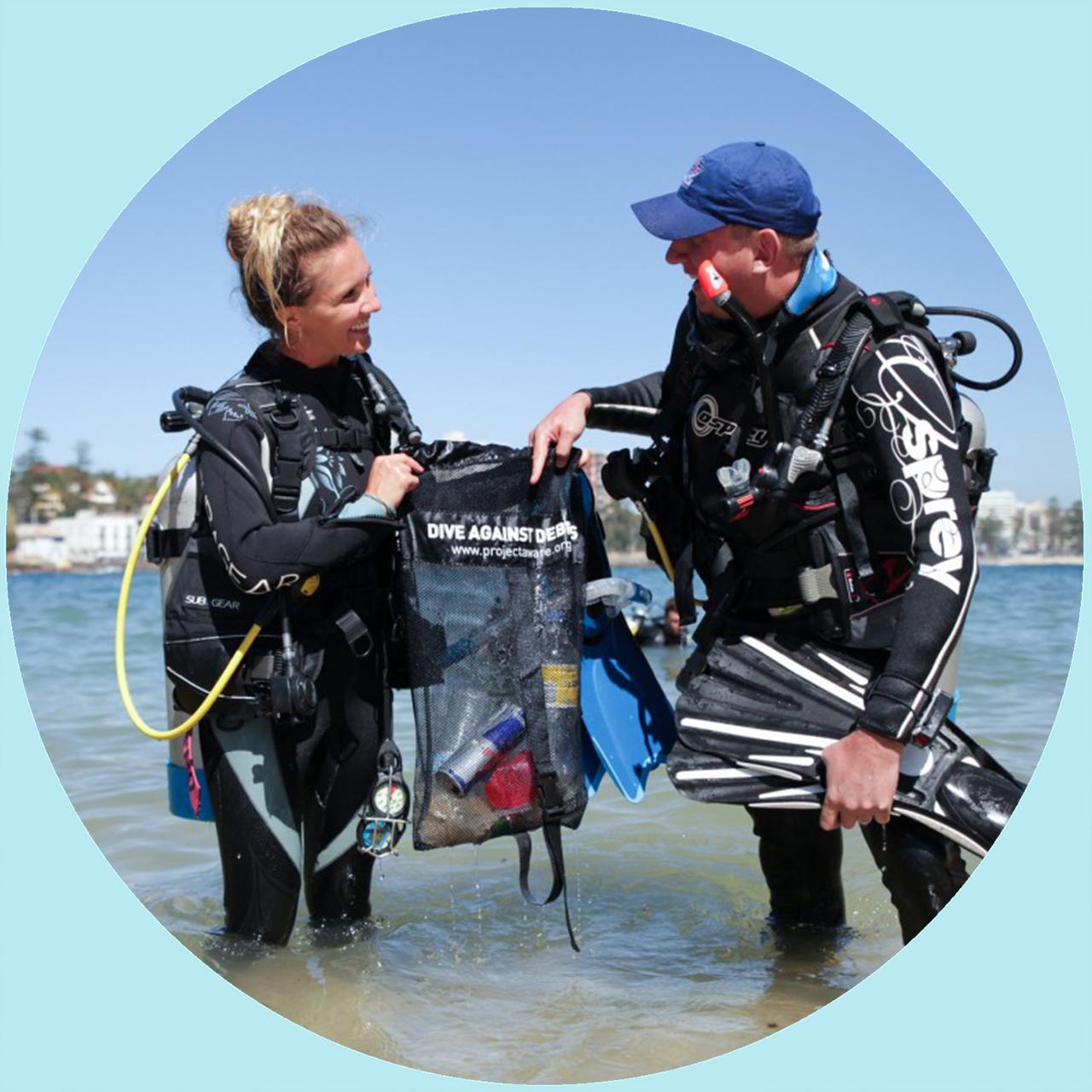 Duration: 3 Hours (approx.)
Location: Grand Anse Beach , St George's
Product code: AWAREDEBRISSPEC
*** Please contact us at info@ecodivegrenada.com for any booking queries ***

DESCRIPTION:
The Project AWARE 'Dive Against Debris Specialty' Course is a 1-dive certification programme. The course aims to:
Educate divers about the messy and growing problem of marine debris, the damage it does, what it is, where it comes from, and how divers are part of the solution;
Prepare divers with the knowledge and skills needed to conduct a Dive Against Debris survey, considerations for creating a survey dive profile, use of photography, and decision making on what to remove and what to leave behind;
Highlight the five steps needed to record & report data from a Dive Against Debris dive, weigh, sort, record, dispose, and report;
Explain how to join the global Project AWARE movement of scuba divers protecting our ocean planet.
This course is designed to bring the education around marine debris and its critical reality together with the action of removing debris and getting it properly recorded to help our global effort to clean up our oceans! This course will provide more knowledge on debris issues and will empower our divers with the skills to complete Dive Against Debris surveys now and moving forward!
It specifically prepares student divers to participate and support regularly in Dive Against Debris surveys (Eco Dive does one every month at least as part of our Adopt a Dive Site commitment!), join other surveys, or, in case of more experienced divers, to start surveys of their own.

For all of our environmentally aware scuba divers who want to – or already do – help clean up our ocean environment we now have a specialty scuba training course that can certify our divers' efforts and allow it to credit toward the PADI 'Master Scuba Diver' certification.
* Are you current enrolled as an St George's University (SGU) student? If so let us know on registration and bring your valid ID with you on check-in. We offer an extra bonus for SGU students. Please ask us about this!
WHAT's INCLUDED:
Dive theory review and knowledge assessment

Gear fitting and equipment rental for the duration of the training course
1 open water (shore) training dive
PADI registration and certification card
Marine Park Fee, if applicable
PRE-REQUISITES:

Student divers must have the PADI '(Junior) Open Water Diver' certification or higher.
Student divers must be age 12 years and over; and in good physical health.
A PADI 'Medical Statement' will be required to be completed for all student divers.
Special Notes:
Eco Dive is part of the 100% AWARE programme meaning we donate to Project AWARE an international ocean charity to help support and protect the fight against ocean debris. This course also has the extra benefit that PADI donates to Project AWARE as well on your behalf for taking part in this course giving us double the contribution.