Night Dive (Shore Dive)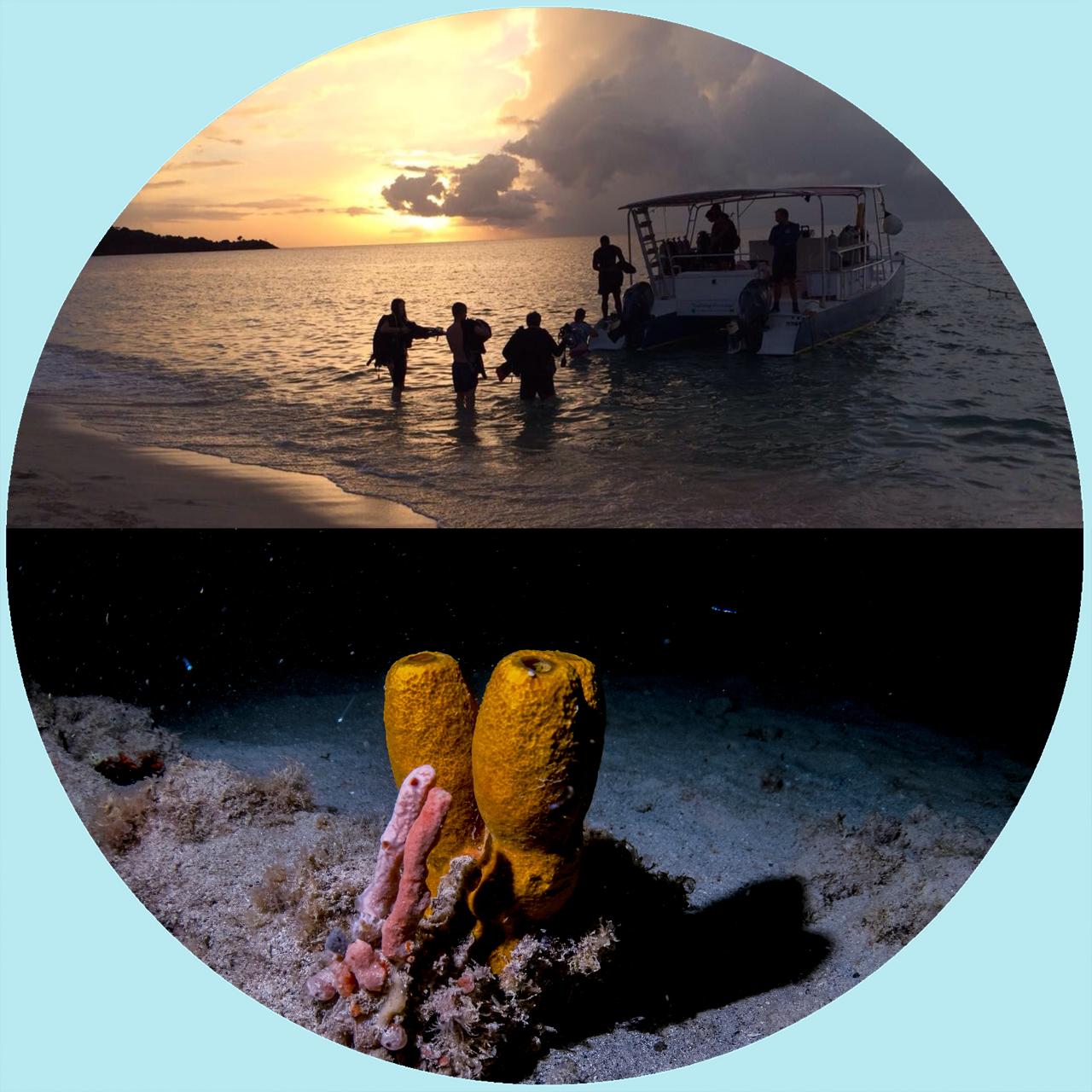 Duration: 2 Hours (approx.)
Location: Grand Anse Beach , St George's
Product code: NIGHTSHORE
*** Please contact us at info@ecodivegrenada.com for any booking queries ***

DESCRIPTION:
This is a single '1-Tank Night Dive (Shore Dive)' trip for certified divers; who like to critter hunt. This dive is a shallow dive off the beach in front of Coyaba Beach Resort on Grand Anse. Guests typically meet at the dive shop at 5:45 PM, where you will check-in with our Eco Dive Crew; as we prepare for our dive at or around sunset.
This shallow night dive is great for a beginner night dive experience. With large areas of healthy seagrass interspersed with patch reef, there are lots of marine life to find including squid, octopus, lobsters, eels, shrimps and much more.
WHAT's INCLUDED:
All dive packages are per diver. Dives are guided and include dive equipment -- Mask/Snorkel, Fins, BCD, Regulator, Scuba Tank(s), Weights and Wetsuits.
DO YOU HAVE YOUR OWN PERSONAL DIVE EQUIPMENT?
(i.e. BCD and Regulators)
Use Promo Code: GOTGEAR at check out and get a 10% discount!
DAILY SCHEDULE:
At Eco Dive, we typically offer 3 dive trips daily:
Morning 2-Tank Dive: Guests meet at Eco Dive at 9:00 AM; boat departs at 9:30 AM
Afternoon 1-Tank Dive: Guests meet at Eco Dive at 1:45 PM; boat departs at 2:00 PM
* For the 'Morning 2-Tank Dive' trips, on most occasions the boat stays out for the morning and divers relax onboard the boat for their surface interval between dives.
Special Notes:
If you are diving with your own personal equipment but require a dive light, rentals are available.